Last night, January 21, Civic Action held the Civic Leadership Awards which celebrated leaders and rising stars in the Toronto community.
A special congratulations from Thorek/Scott goes out to Andrew Graham, co-chair of Toronto Homecoming, who received a Civic Leadership award.
Thorek/Scott & Partners are passionate sponsors of, and participants in, the Toronto Homecoming, and believe Andrew's work to repatriate Canadians into the workforce is valuable and enriches the community.
Andrew is co-founder of Borrowell, an online lending platform for Canadians with good credit scores - Borrowell believes that people with better credit should get better rates.
Congratulations Andrew, and all the other recipients of the Civic Leadership Award.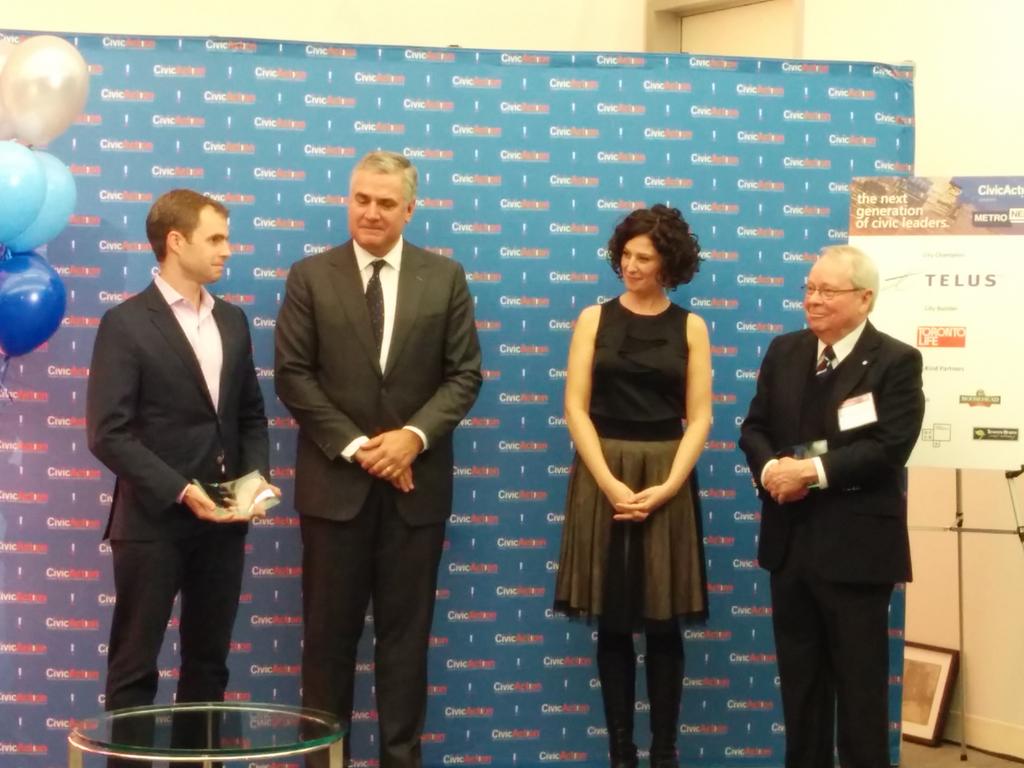 Andrew Graham (left) and David Cromie (right)
Civic Action is a non-partisan organization that builds strategic partnerships, and launches campaigns, programs and organizations that aim to transform the Toronto region.
Toronto Homecoming is an annual networking event that brings together returning Canadians and local companies to encourage and inspire partnerships and career building.